Cake Push-Ups
Cake Push-Ups are most certainly not our attempt to burn off those pesky little calories that science says is in cake. The push-up is simply the way in which you eat your cake. A whimsical take on a childhood summer treat (ice cream truck anyone?), yet presented in a way that's actually rather dapper. Their best served under the motto 'less is more' when it comes to add-ons, so it's best to just let the ingredients speak for themselves. Pop on some monogrammed stickers and you, my friend, have yourself some high class dessert.
Pricing
$5.50 each
minimum order of $100
-What's Included?-
4 layers of cake
3 layers of filling
1 color of tinted buttercream
Signature Pink & Chocolate Flower topper
Containers and lids
-Optional Upgrades-
$10 for glitter of up to 100 Push-Ups
$10 for each additional color of tinted buttercream
Food, Fondant, or Customized Topper (Prices TBD at consult)
What can I do to jazz them up a bit?
As adorable as these little guys are all by themselves, their plastic containers make it way to easy to add some pizazz and personalization to your nostalgic treat. You can sticker them, bow them, add a sleeve! Washi tape?!!??! The options really are endless, especially if you cap them off with the lids and send them off with your guests as favors.
**Please note that we do not offer any display or stand options for the Cake Push-Ups through our store, but can direct you to some online options**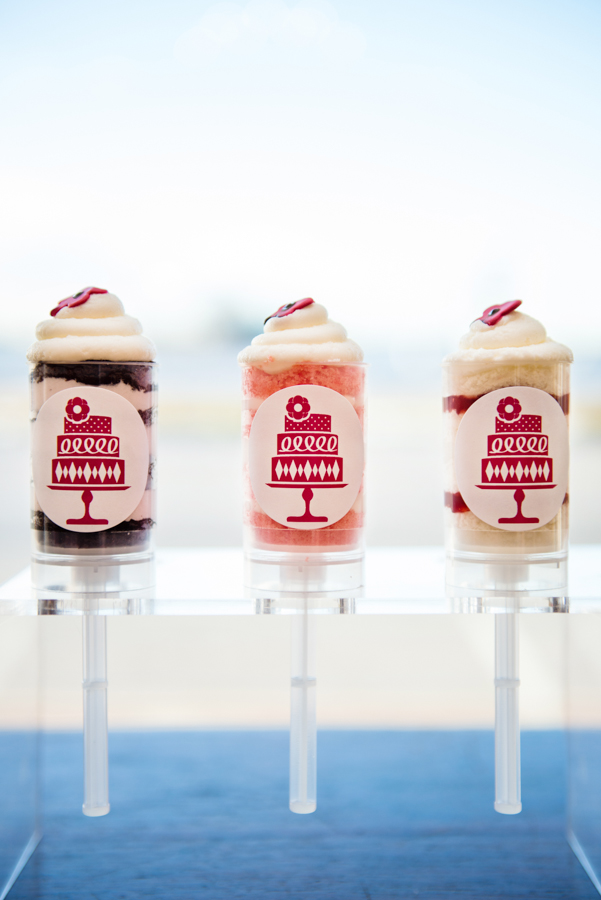 For the array of flavor combinations for these bad boys, go back to our Flavors Page.