Cookies
Everyone loves at least oneflavor of cookie so we provide the basics baked to perfection. Most flavors come in three different sizes and pricing reflects bulk packaging but can be priced for individual cookies to be bagged and bowed.
All cookie orders come with a 24 item minimum for each flavor and size combination.
Sugar Cookies
The quintessential cookie that we all know and love can be ordered in three different styles: drop, iced, and custom cut. Drop Sugar Cookies come sugared while iced Sugar Cookies do not. These golden beauties are perfect for any cookie bar where guests can add their own design or topping- can you say s'mores with cookies? Yes Please!
Iced
2" - $2.00 each
4" - $4.00 each
6" - $6.00 each
Drop (au naturale)
2" - $1.50 each
4" - $3.00 each
6" - $4.50 each
Anything that requires a specialty cookie cutter, hand-painting or piping, or edible image, etc. is considered a custom cookie and will be quoted as such.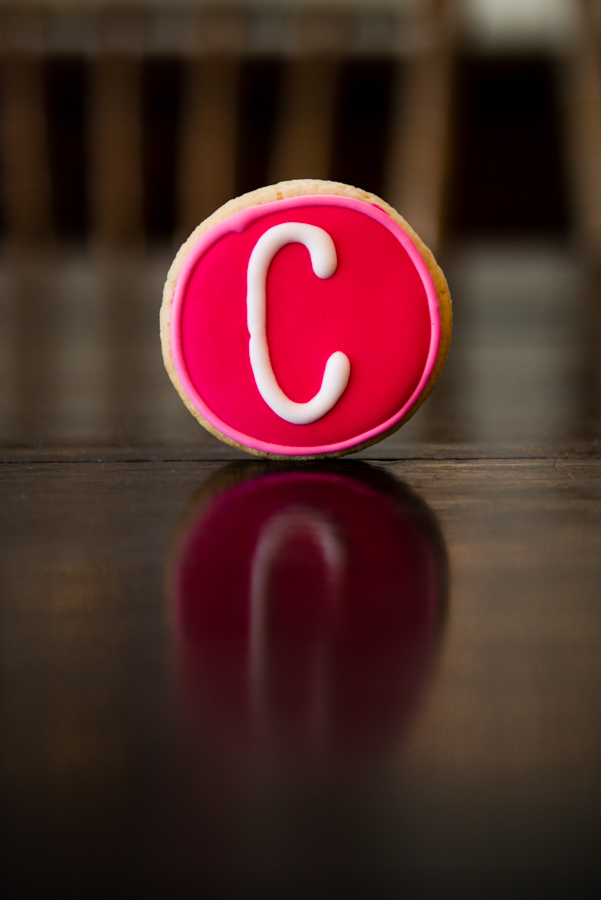 Peanut Butter Cookies
We try to keep a balanced diet, so if you're looking for some protein, we recommend Peanut Butter Cookies. Be sure to have a glass a milk handy because these things are addictive.
2" - $2.00 each
4" - $4.00 each
6" - $6.00 each
Snickerdoodle Cookies
The cousin to the Sugar Cookie with a little something extra. These jazzy little cookies are sure to remind you of summer days and visits from grandma.
2" - $2.00 each
4" - $4.00 each
6" - $6.00 each
Chocolate Chip Cookies
Chocolate Chip Cookies are where it's at my friend. Even the handful of people who don't like chocolate (those poor poor people) seem to like Chocolate Chip Cookies. A classic go-to for events of many taste buds, they can be served solo, paired with milk, or in a sandwich. That's right, we said sandwich.
2" - $2.00 each
4" - $4.00 each
6" - $6.00 each
Oatmeal Raisin Cookies
One of our personal favorites, the Oatmeal Raisin Cookie is loved by those who consider themselves a true cookie connoisseur. A great addition for when you're looking for a variety on your menu.
2" - $2.00 each
4" - $4.00 each
6" - $6.00 each
Almond Butter Cookies
These little gems are bites of heaven that will melt in your mouth. Choose from one of three flavors, all dusted in powered sugar, and your shower/luncheon/tea/Thursday afternoon will be a sure win. Each cookie is piped to 2" in diameter with Raspberry, Strawberry, or Ganache centers.
$1.50 each